STEP 1
Slice your lime into four segments and place in the bottom of a highball glass. Add your Clarks Carob Syrup and then use a muddler, bar spoon or rolling pin to squash the ingredients together and release the lime juice.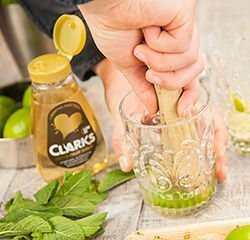 STEP 2
Clap the mint to bruise it and release the fresh aroma and rub around the rim of the glass then drop into the glass.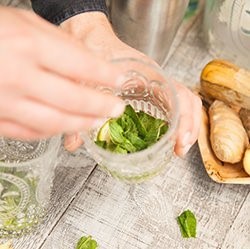 STEP 3
Use a muddler again and mix together. Pour in your Aluna Coconut rum and add in some thinly sliced root ginger. Leave for a minute whilst you crush halve of your ice.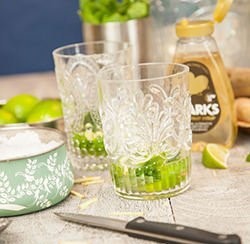 STEP 4
Halve fill the glass with crushed iced and top with soda water.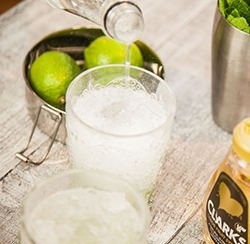 STEP 5
Garnish with a spring of fresh mint and some elderflowers if in season.